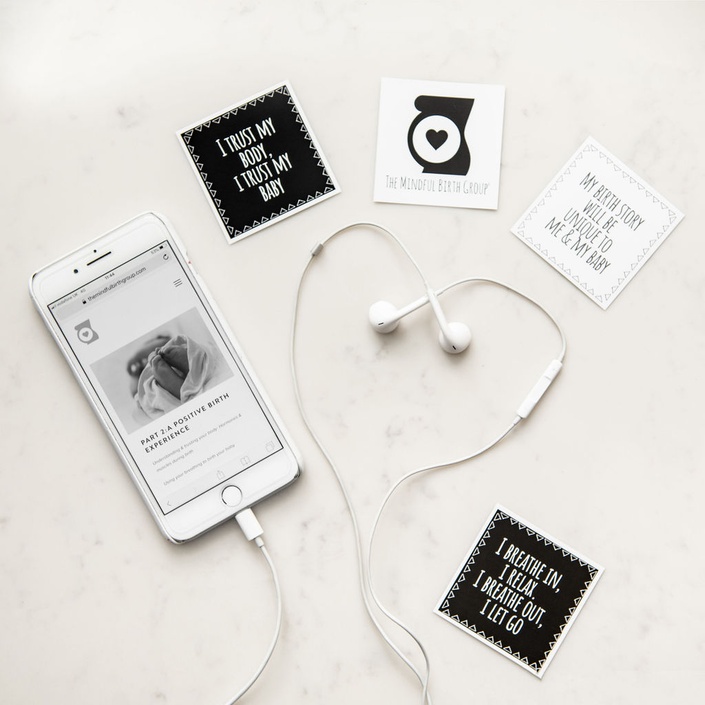 The 60 Minute Mindful Birth Audio Course
Learn essential hypnobirthing & mindfulness techniques for a positive pregnancy & birth experience
Enroll in Course
This 60 minute course is perfect for busy parents who want to know hypnobirthing and mindfulness techniques and understand their birth choices but are unable to attend an in-person course. It's also perfect for early pregnancy even if you are planning on going to a face-to-face course as it's never too early to learn how to relax and enjoy your pregnancy.

The audio course includes:
1 hour audio hypnobirthing essentials course

Printable text format of the course

Printable positive affirmations including multiple pregnancy

5 x TMBG relaxation audios including quick relaxation, deep relaxation, positive affirmations, c-section and bonding with your baby

Lots of birth support materials such as birth preferences sheet (inc.c-section), bag checklists, birth partner checklist & more
Bonus materials:
Pregnancy trimester guide by The Modern Midwife

Baby feeding guide by Little Peach London

Access to our student exclusive discount page on

www.themindfulbirthgroup.com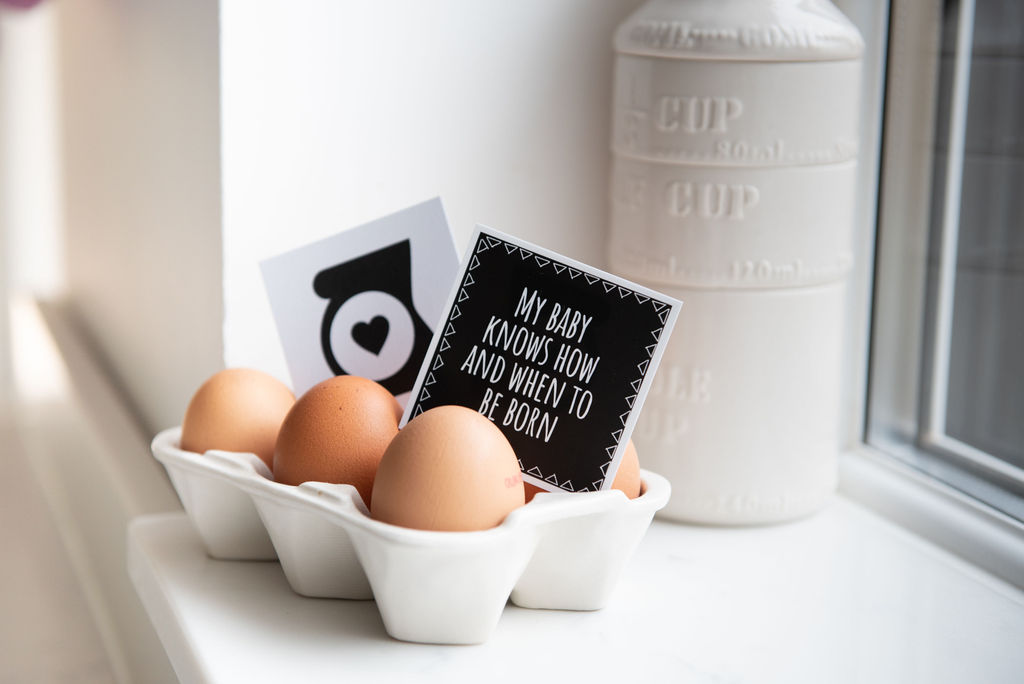 "The Mindful Birth Group provides knowledgeable, calming, informative and practical techniques to prepare the mind and body for birth. The audio download has been particularly useful for both myself and my husband to access and listen to together. Highly recommend using The Mindful Birth Group to naturally support your pregnancy journey."
- Katie Margetts
"I gave birth to my baby girl last week after using the Mindful Birth Group hypnobirthing course throughout my pregnancy. I can genuinely say it was the best thing I've ever done. The guides and audios were amazing and helped me feel super relaxed and confident going into labour. We used all the techniques to promote oxytocin and I used the breathing techniques through out meaning I managed to stay at home the majority of my labour feeling calm and in control. Emiliana was brilliant with any questions I had and I felt really supported and reassured when I spoke to her. My labour experience was amazing and I genuinely put that down to the Mindful Birth Group course. It's given me the confidence to have a home birth next time and for any expectant mums I honestly could not recommend it more!"
- Sarah Chapman
Your Instructor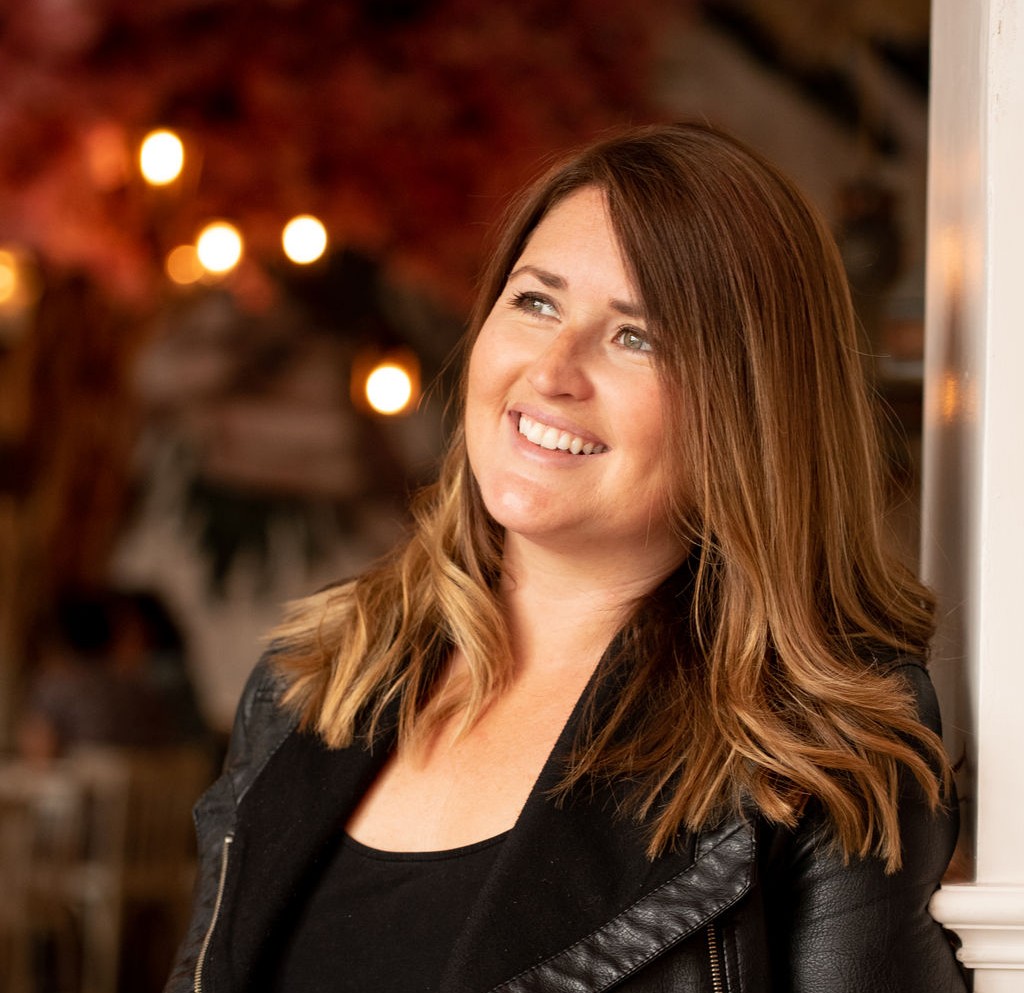 Hello! I'm Emiliana

I'm the founder of The Mindful Birth Group®, mama to Mollie and Theo and married to my very patient husband James! We're an adventure-loving family and travel is one of our favourite things to do together. So much so that we recently had a van converted into a campervan to make seeing the world that bit easier. Since then the world has been our oyster, and we take each and every chance we can to travel around the UK and Europe, keeping our base in Hertfordshire for a bit of normality too! I've started teaching parents all around Europe when we are on trips, so I feel very fortunate to be able to mix my passions together.
My journey with hypnobirthing started with the yesmum® and The Calm Birth School when I had my two babies. I'm now a certified Katherine Graves's hypnobirthing teacher and a Yesmum® birth project affiliate teacher. From my personal experiences and professional training, I know exactly what it takes to help you on your hypnobirthing journey too.
So, why did I start The Mindful Birth Group?
Well, before having my two babies, I would go as far as saying the thought of giving birth terrified me. So naturally, when I found out I was pregnant with Mollie, I was pretty darn scared. This was a classic case of taking what I had seen on the TV and believing it to be gospel. Well, IT ISN'T! And I can 110% confirm that.
While casually researching pregnancy, labour and NCT groups, I just happened to stumble across the mystical world of hypnobirthing. That's how it all started, I hadn't heard of it before and, hey, it sounded good… but was it really worth the energy?
It wasn't until about two months before Mollie was due to arrive when sheer panic kicked in, and I signed up to an online hypnobirthing course as the few local one-to-one courses were either fully booked up or just way too expensive. We had just maxed out our credit cards on all the baby equipment, so the chance of convincing James to drop another few hundred pounds on an 'airy fairy' course I'd read about was pretty slim.
Luckily, the online course was an amazing alternative for James and I to follow together, from the comfort of our bed each evening. Looking back now, I am incredibly thankful to have found that online course, because let me tell you, I am certain when I say my birthing stories wouldn't have been so positive without it. Hypnobirthing techniques are what made my birthing experiences the positive memories they were, and I have no doubt about that. They helped me make informed decisions and trust what my body was made to do. Any fear I had held onto from all of those terrible films just disappeared.
If you would like to read my full birth stories, click here!
Speaking to many parents during and after both of my pregnancies, I quickly realised that new mothers could be preparing for the birth of their little ones more than they thought. I found that time, money and even just knowing about hypnobirthing courses are the biggest barriers to doing any self-preparation. Just like I did, many had already spent shed loads of money on baby equipment and NCT classes. Others simply didn't have the time because of work, already having children to care for, or they just didn't know about it!
The Mindful Birth Group® was created as a reliable and inclusive platform for parents to choose a hypnobirthing course that suits them best, both financially and logistically. I want to give you the opportunity to prepare yourself for the positive birth you deserve!
Frequently Asked Questions
How long do I have access to the course?
How does lifetime access sound? After enrolling, you have unlimited access to this course for as long as you like - across any and all devices you own.
Does the course include relaxation audios and birth preferences docs?
Yes! You will get everything you need to learn how to relax and then use your tools on the day you give birth to your baby
What if I need additional support?
If you have any further questions, Emiliana is on hand to help you right up until you give birth to your baby. Follow us on Instagram and use the message feature there @themindfulbirthgroup or email on
[email protected]
Please allow up to 24 hours for a response